Barrier Forms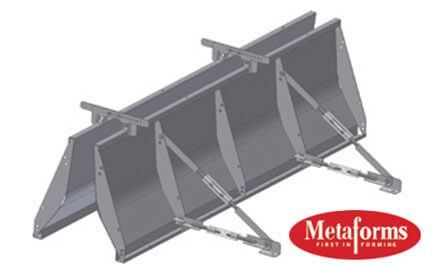 Top Spacers: (Adjustable from 6 - 12") assures uniform top thickness
Gussets are full height to maximize support and rigidity of each form
Form Aligner Assembly provides both vertical and horizontal form alignment
Parapet Forms
Top Spacers: (Adjustable from 6 - 12") assures uniform top thickness
Gussets are full height to maximize support and rigidity of each form
Form Aligner Assembly provides both vertical and horizontal form alignment
Precast Barrier Forms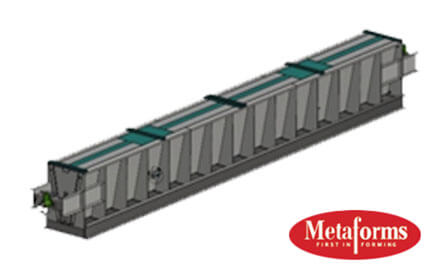 Precast Barrier Forms are a reusable steel form "mold" manufactured to exact specification.
Trunnion or hinge release available.
Transition Barrier Forms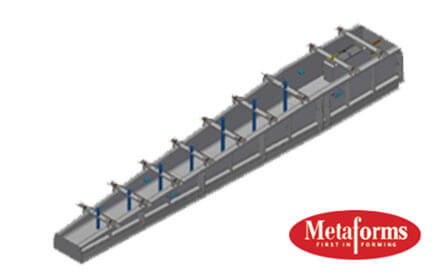 Transition Barrier Forms are manufactured to satisfy specifications that require a gradual size decrease/increase in a forms profile.
Available as precast or "pour in place".
Tunnion or hinge release styles available for precast option.
Median Barrier Concrete Forms Made to Your Specifications
Metal Forms Corporation's median barrier concrete forms are engineered to be efficient and to be of exact specifications. Metal Forms manufactures each concrete form to meet state, military or federal dimensions. From New Jersey style median barrier forms to custom bridge parapet forms, Metal Forms manufactures the highest grade products available with the following features:
Standard Configurations and Components
10' Length of Median Barrier forms setup with: two (2) contoured side forms, each with five gussets and one row of punching in both top tread and base and one row of punching in face.
Made of 3/16" steel
Four adjustable top spacers
Two form Aligner assemblies