Light Weight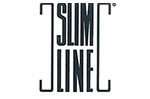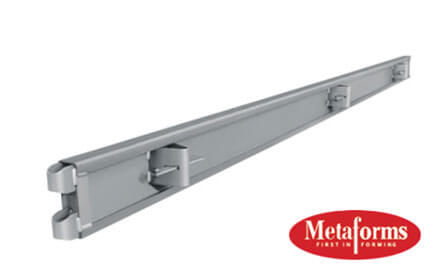 Made of 12 gauge steel; Streamlined design permits easy handling and efficient transport.
Heights: 4" to 14"
Base: 2"
Top Tread: 2"
Stake Pockets: V-type
End Connection: Bullnose
Heavy Duty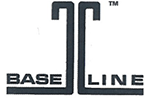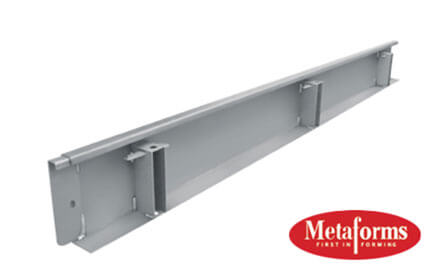 Made of 10 gauge steel; Heavy-duty design ensures rugged performance and long life.
Heights: 4" to 24"
Base: 4"
Top Tread: 2"
Stake Pockets: Box-Type
End Connection: Full-Height Bent Plate
Flexible Radius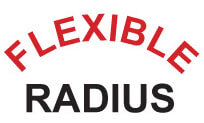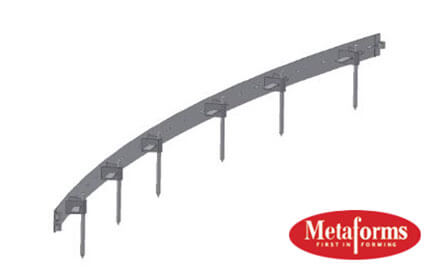 Made of 12 gauge steel; Provides a convenient method of forming all types of curved and radius work.
Heights: 4" to 24"
Stake Pockets: Six V-type
End Connections: Removable Hinge Style
Curb & Gutter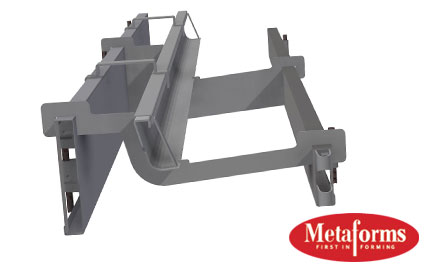 Curb and gutter formwork utilizes the standard Metaforms® in conjunction with division plates, top spacers and face forms to create a wide variety of cross sections. Base-Line™ or SlimLine™ concrete forms can be used as the "back form" or the "front gutter form".
Flatwork Forms
Preferred by leading contractors for over 100 years, Metaforms® offer a wide range of adaptability plus many time and labor saving features. Steel flatwork concrete forms are used by concrete contractors for the following applications: driveways, sidewalks, patios, parking lots, commercial floors, and lightweight paving. In comparison with wood forms, Metaforms® not only greatly reduce setting and stripping costs and completely eliminate costly, recurring lumber bills, but they represent an investment in equipment which will give many years of rugged, dependable service.
Save Time...Save Labor...Save Lumber with Metal Concrete Forms
Browse our inventory of concrete FLATWORK FORMS for sale online.