ROLLER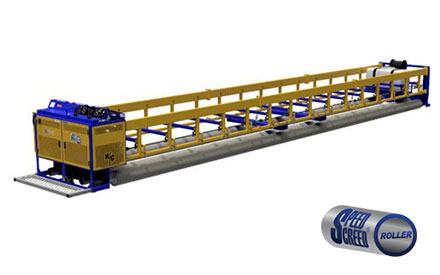 The Speed Screed® ROLLER incorporates many features not found on competitive triple tube roller/paver equipment.
Reduction in number of valves = reduced heat
Easily ungradable remote control
Simple joystick controls allows to drive and steer with one hand
Intuitive engine eliminates need for choke and reduces chance of engine flooding
Modular frame allows for quick extension and shortening
For over 30 years, Metal Forms has been manufacturing concrete finishers. The Metal Forms Speed Screed® provides quality concrete finishing results to concrete contractors worldwide.
Our new Speed Screed® ROLLER offers many advantages that competitor models do not, such as simple joystick controls modular frame and an intuitive Honda engine.