Steps to become a Metal Forms Dealer:
2
Email or mail completed application to Metal Forms Metal Forms Corporation
3334 N. Booth St.
Milwaukee, WI, 53212 U.S.A
3
Sit tight! We'll review and contact you
Quality Concrete Products from MFC
Metal Forms Corporation has been manufacturing durable, quality products for the concrete construction industry for over 100 years. We are committed to continuing this proud tradition by creating products that advance our Form To Finish™ mentality.
For over a century, building long-term, trustworthy and mutually beneficial relationships with our dealers has been a top priority at Metal Forms Corporation (MFC). It remains so today.
Our ability to attract and retain the best dealers in the construction industry is built on four important cornerstones:
Quality Products
Dependable Customer Service
Prompt Delivery
Partnering with Dealers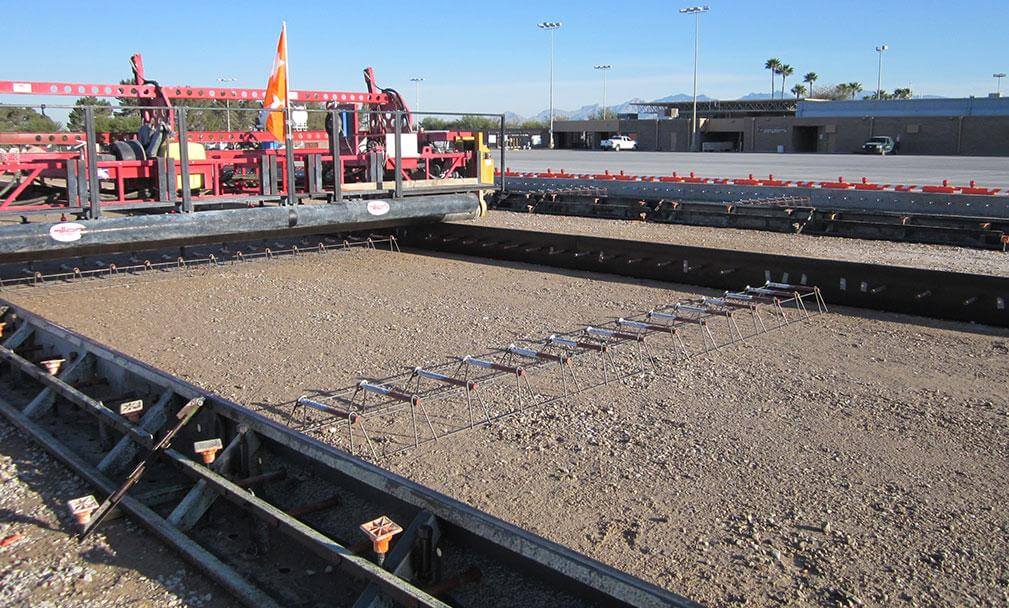 Reliable Customer Service Team
In order to develop top-notch dealer relationships, a company needs qualified personnel. Metal Forms Corporation boasts a customer service team with over 150 years of combined experience in the concrete construction industry.
A goal at Metal Forms Corporation is to constantly provide our dealers with knowledgeable, professional and personable assistance before, during and after each sale.
Prompt Delivery of Metal Form Products
From custom orders to standard products, we aim to provide the best delivery in the business. To ensure quick shipment of our standard products, we stock popular sizes of forms, stakes, and screeds.

Dealer Partnership with MFC
Construction Dealer Promotions and Events
Each year, MFC participates in and hosts a multitude of dealer events, including sales meetings, product demonstrations, open houses and local trade shows. These events provide us with an opportunity to receive feedback about our products and learn from dealers and end-users on what their needs are and how we can tailor our products to fulfill those needs.
Dealer Newsletters: Form To Finish™
Form To Finish™ is published exclusively for MFC dealers and those interested in becoming dealers. The entertaining publication includes marketing and sales tips, editorial musings from our editor, Mel Metalform, exclusive profiles of MFC dealers and contests.


AEM & STAFDA Dealer Associations
MFC has membership in organizations dedicated to the well-being of dealers in the construction industry. Memberships include the AEM and STAFDA.